Like an Amazon locker but better…accepts deliveries from all merchants!
Patterson Plus Self Storage now has electronic lockers which makes it easier than ever to receive the items you order online.
24/7 access to your packages
No need to worry if you aren't home for a delivery and no waiting in line at the Post Office.
Email and/or text notifications
You will be notified immediately by text and/or email when a package is delivered. Come by the lockers at your convenience, enter the code you received and pick up your package.
Package security
Your package will be held in a electronic locker until you pick up your delivery. No worries about theft from your front porch.
"Always-On" Customer Service
Parcel Pending provides customer support whenever you need it, 24/7; if there's ever an issue
or a question, help is just a toll-free phone call away.
Affordable
One time $20 set up fee and only $10 per month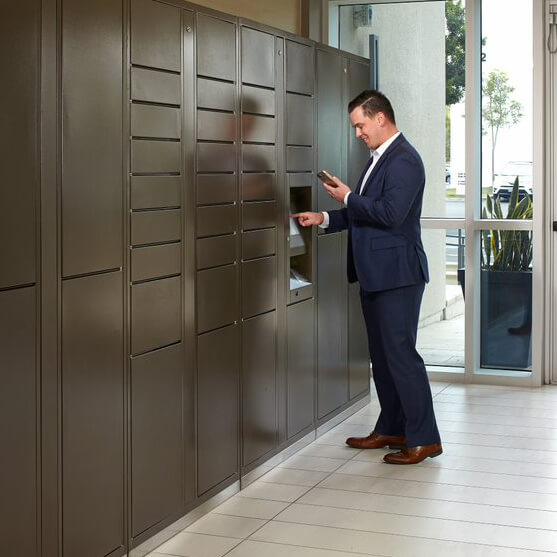 Easy Sign Up!
By Phone: (805) 964-0924
At the Office: 98 N. Patterson or 5329 Calle Real