Christopher Wichowski
02:14 29 Nov 21
The place was clean, well-taken care of, and staff is friendly.

Philip Matthew
19:31 15 Oct 21
Clean facility area, but would recommend you look at other storage areas first! The pricing here is not competitive.Check out Extra Space Storage, San Marcos Storage, or SB Mini Storage.

Very well maintained facility. Always Secure and knowledgeable and friendly staff.Great experience!Rudy Shaw, Phonex Telecom

Maxwell Mason
14:27 05 Sep 21

Cassidy Whitehurst
02:01 02 Sep 21
Talk about easy! Renting my unit was not only easy but the staff is super helpful. Overall great experience! Not to mention the facility is super clean 👍 would 100% recommend

Christine Pardo
14:25 27 Aug 21
Staff was very helpful, friendly and accommodating in making sure I rented the best size storage for my needs. Place was very clean, easy access to storage units, very convenient hours, and secure.

Arlene Donohue
01:16 27 Aug 21
Such a great location! So clean, safe and the staff is so helpful! Will be back!


Patricia Anderson
17:47 24 Aug 21
Ease of use! Friendly staff!!

holly ellis
21:23 25 Jul 21

Juan Carlos Calzada
23:03 03 May 21

Faro Prestigiacomo
03:20 30 Apr 21
Nice folks, very helpful. Facility is very safe through this episode.

Patterson Self-Storage is an excellent storage facility. It is always clean and the friendly staff is very helpful. During warm weather (pre-Covid), the staff would even offer me a bottle of water. Music is piped into the interior units which can make grueling moving days a bit easier. Storage facilities are usually associated with moving, which we all hate. Patterson makes this disagreeable part of life much easier. I highly recommend it.

Patterson Self Storage is a top notch facility with a helpful and friendly staff. We have been doing business with them since 2003.

Emily Shields
20:03 03 Feb 21
This facility and the staff are Top Notch!!! We were moving out of the State and our mover"s we had booked didn't show up. We had plane tickets already booked and were left scrambling to find a storage room. Patterson 101 Self Storage met our challenge and helped us get our things stored in less than 24 hours so that we could make our flight. This place is phenomenal as is the staff. I couldn't ask for a better experience. I highly recommend this facility to anyone.

Chip Zucker
23:30 25 Jan 21
Patterson storage is amazing, I called them for a day of reservation due to another storage facility giving away my reserved unit. They were able to help get me in a unit and even made sure I wasn't over sizing my unit which ultimately saved me money.Their facilities are clean and well monitored and their customer service was amazing. Highly recommend them to all

Linda Glick
22:38 12 Jan 21
Great customer service via the phone. The person was very knowledgeable and helpful

Great service. Very clean lockers. Great value

Scott Wardlaw
17:07 14 Dec 20
The Patterson 101 Self-Storage is a great place to store your stuff! The unit I rented was clean and priced for my budget. Staff was always nice and I always felt my "stuff" was safe from fire, floods and theft!

Susannah Forest
21:49 18 Sep 20
After many years of renting a variety of storage units from Patterson Plus Self-Storage, I can honestly state the following:1- Every facility is immaculately maintained to the highest standard CONSISTENTLY.2- Their staff is present, available , friendly and helpful CONSISTENTLY.3- Their security procedures are followed to the letter CONSISTENTLY.In the 10+ years I have had my valuables stored at Patterson, they have never wavered in their care, courtesy and professional standards. Patterson is the ONLY storage facility I would ever entrust my valuables.

Crystal Gay
00:19 24 Jun 20
I am so happy with my storage unit. It is in a great location and air conditioned, carpeted and the staff treating me as if I just registered into the Trump Building in New York City every time I go there. The owner and her partners are beautiful, strong, powerfully independent and that's what makes this storage facility different. With classy professionalism this storage business is well kept clean with 24 security and cameras too.

Beverly Cavaliere
16:04 19 May 20
Can't speak highly enough of Patterson 101 Storage. The staff is super professional and accommodating and the facility is very clean and very secure. I highly recommend Patterson 101 Storage.

Chad McQuade
03:00 12 Mar 20

Joanne Station
19:37 14 Dec 19
Mine was a short-term rental, as I moved back to town. While a bit pricier than some other storage places in the area, it was well worth it. Clean, new-feeling, spacious, safe and secure, with the best staff. GREAT customer service from my initial phone inquiry (many companies won't even communicate over the phone), to happily downsizing me to a smaller unit after a month, to our goodbye when I no longer needed storage space. If I ever do again, I'll be back at Patterson.

Logan beckstrand
18:34 02 Nov 19

Jill Frandsen
20:30 25 Aug 19
The whole experience of storing with you was very pleasant.

Xchopschick
03:04 20 Aug 19

Basilio Arreola
06:10 14 Jul 19

Super Clean, friendly, and helpful

Joseph Rich
03:26 28 Dec 18

Julia McCotter
19:04 31 Oct 18
Patterson is the absolute best storage facility! Staff is incredibly friendly and helpful, the units are clean and temperature-controlled, and they were so nice when my automatic payment bounced because I'd frozen my debit card (my bad). If I ever need a storage unit again, I know where I'm going!

Miriam Navarrete
22:27 27 Oct 18


Rhonda Fitch
01:49 09 Aug 18
Was upset with the fact of no pest control. There was anta in our unit.. could see them coming from mud area at end of isle. Whole row of ants in 5 units see them go in and out. Took pictures and video to time date and stamp.Other than that It was ehhh..

Filiz Tarakci
03:31 08 Aug 18


Ezat Darabi
16:39 30 Jun 18

Lorilifes2good Reynolds
02:54 18 Jun 18

ElSalvadorImpressive
14:09 31 May 18

Kylie Kershaw
07:37 10 May 18

Mike Manriquez
01:33 08 Apr 18
Always nice attentive and helpful

Crystal Gay
17:16 07 Mar 18
I love this Storage Location. The Staff is excellent and the service is exceptional.


Mary Herrera
02:58 26 Feb 18

elizabeth ramirez
05:06 14 Feb 18

Justin Twitchell
22:57 30 Dec 17

Reinard Dolleschel
16:59 07 Dec 17
Clean and secure storage areas, responsive staff. Very happy customer.

Joe Vaccaro
22:11 19 Jul 17
Best storage in the County. Most expensive, but still the best.

hakufirefox
07:30 04 Jul 17

Easy to use! Right off of 101 North on ramp to N. Patterson.

Eric Petersen
20:49 12 Dec 16
I have dealt with many self-storage facilities over the years but I've never experienced storage like this. The facilities are immaculate and the service is outstanding. The ladies at the front desk always greet me with a smile and they even brought me a cold bottle of water when I was moving in. If you're in the market for a self-storage facility in Santa Barbara or Goleta, look no further than Patterson 101 Storage. These guys are awesome. Oh, they also have a moving box and supply store on site so you don't have to drive all over the place looking for boxes.

Troy Greenberg
18:13 06 Dec 16

Ben Seeley
22:32 08 Nov 16

Sage Parker
03:43 19 Jul 16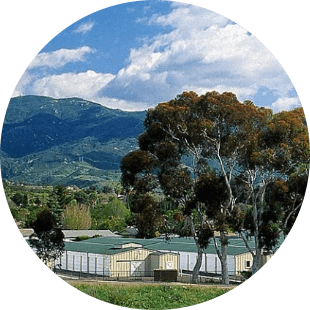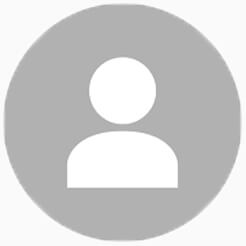 Elaine, Santa Barbara
When I go to my space I appreciate the music, natural lighting from the hall windows and how clean everything is.  It really is lovely.  It is not what you expect when you think of self-storage.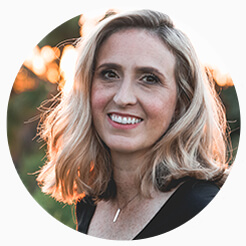 June, Santa Barbara
As a woman, it's so refreshing to store somewhere designed and run by a woman. The service and attention to detail to help the customer is over the top.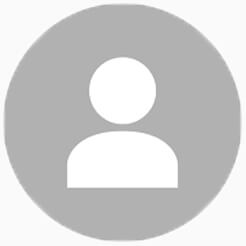 Chris, Goleta

Their giant elevators make moving so much easier! I'll never store anywhere else.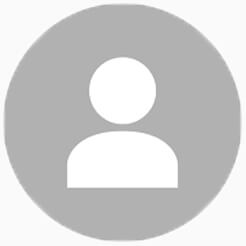 Bob, Montecito

I love how personable everyone is, the managers remember my name and always offer me a cold water.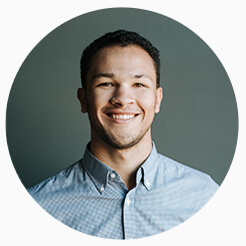 Sam, Goleta

I have used other storages before. You get much more for your money at Patterson. The managers are so friendly and helpful, I recommend them to everyone!
Ethel, Santa Barbara
I live at the Marvilla Retirement Center and I use my Patterson storage space like walk in closet for seasonal items.  I even have a rug and a chair in the middle for when I go to get things.  It is just great there.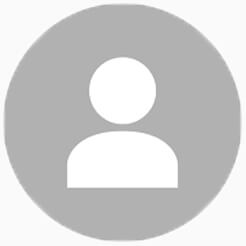 Kate, Santa Barbara
Patterson feels good, everyone there is friendly and goes out of their way to help you, and it is well lit and clean! It's a relief to find a storage center where you look forward to going to get a few things out from time to time.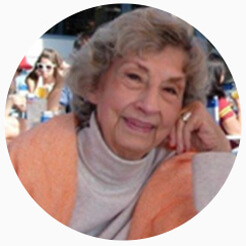 Joyce, Santa Barbara

Cleanest storage property ever!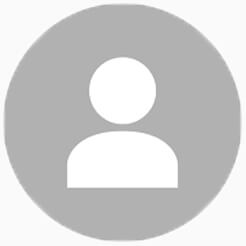 Beverly, Santa Barbara

My movers recommended I store at Patterson, easy to get their big truck in and out and the cleanest one they go to and the managers are a big help to everyone including the movers! They were right.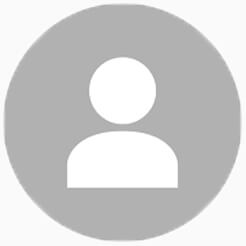 Nancy, Santa Barbara

They actually have fresh basil growing outside their front door, for clients to help themselves!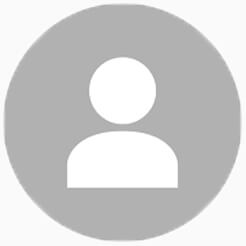 Joe, Santa Barbara

It is great for my business. Other storage centers you have to wind around for 15 min to get to the center once you get off the freeway. Not at Patterson, I can get in and out right off the freeway when I need to pick up inventory or files. I work in Goleta but live in Santa Barbara so their location could not be more convenient! They all know my name and I get a big smile and wave from the window when I pull in.